Kariem Hamed - 17 / Jun / 2015
Vinexpo 2015
June 17, 2015 - Vinexpo is one of the largest wine fairs in the world. All the major producers, at least from France and other old continent countries, are present which gives you a great opportunity to taste the latest vintage and compare them to each other.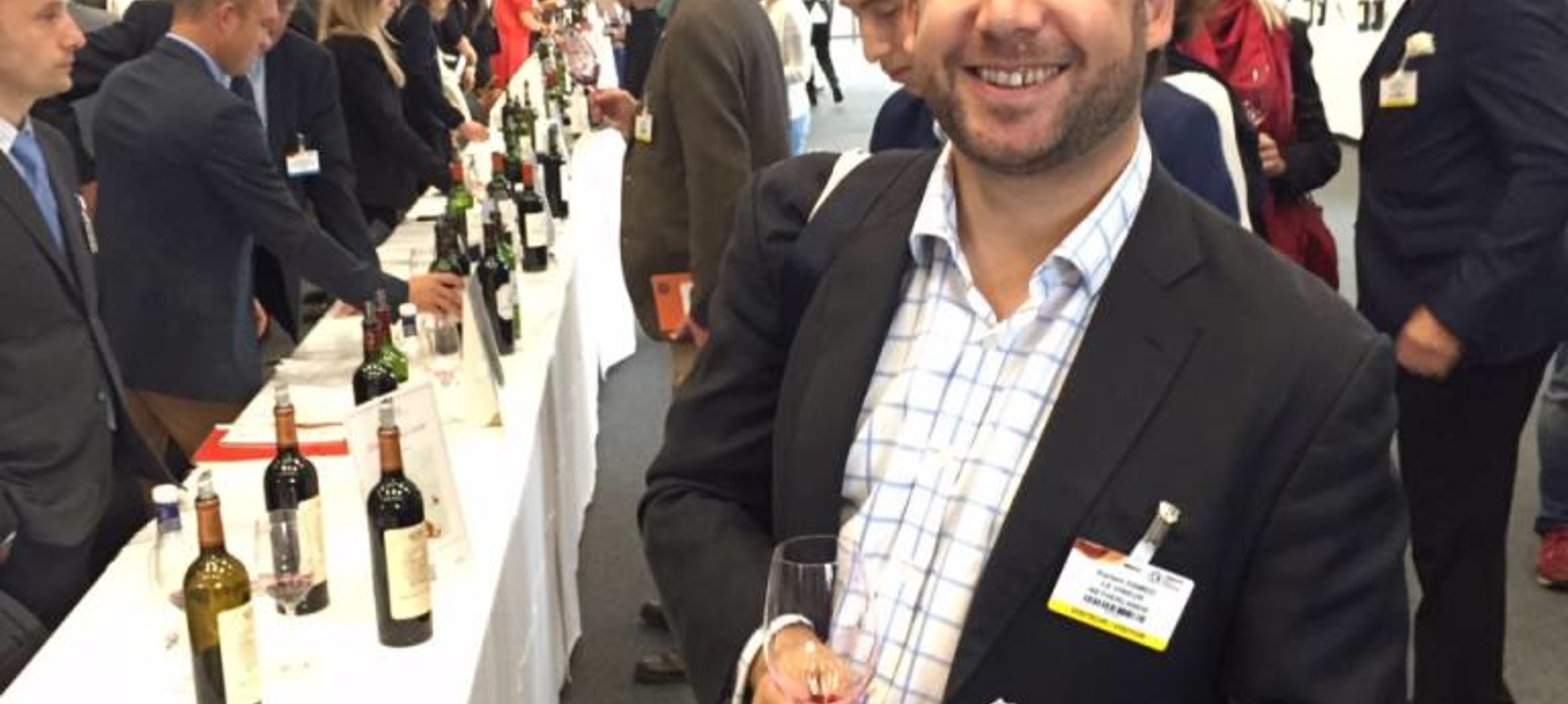 En Primeur Tasting
One of the major attractions at Vinexpo is the en primeur tasting hosted by the Union des Grands Crus de Bordeaux, this year for the 2014 vintage.
An excellent opportunity to taste a lot of different wines from 2014 and judge if they are worth buying. 2014 is a difficult vintage but it appears there are some chateaux that cracked the formula and made nice wines. On the whole, Left Bank chateaux using a considerable amount of Merlot made wines that are elegant with forward fruit. Some other chateaux tried to beef up the wine with heavy wood dosage. This makes the wine very hard and dry and I wonder if there is enough fruit in those wines to make them last. One of the biggest surprises was Chateau Coufran, a Medoc wine with over 50% Merlot. The beauty of this domain, by the way, is that quite a few back vintages are still available so you could buy mature wines directly from the chateau.
Bordeaux Launch Party of Le Pan Magazin
On Monday we got invited to the European Launch party of Le Pan magazine, a brand new luxury wine lifestyle magazine with leading Asian wine critic Jeannie Cho Lee as chief.
As the prime target audience for this magazine are wealthy people in China, they pulled out all the plugs for this event with impressive champagnes and wines such as
Perrier Jouet Belle Epoque Rosé 2006
Dom Perignon 2005
Krug Grand Cuvée
Pavie 2001
La Conseillante 2006
Domaine de Chevalier 2011 (white and red)
Ducru Beaucaillou 2012 from a 15 liter bottle…to name a few.
These wines paired well with hors d'euvres by famed chefs and a violin recital by famed Chinese musician mr Lü Siqing.
During such parties you run into the entire who-is-who of Bordeaux. Glad to have had the chance to speak with mr Pontellier from Chateau Margaux, who remembered us from our visit to the Chateau with the Royal Dutch Antique Wine Society in 2013.
Dinner at Chateau Pape Clement
Another highlight was the dinner and tasting at chateau Pape Clement, one of our favorite chateaux.
Every major chateau hosts dinners during Vinexpo to meet with loyal customers and prospects. We started out with an en primeur tasting of all the Grand Cru wines of Mr Magrez. Then we were directed to the orangerie where we had a caviar/Sauternes pairing. Very interesting combinations. Another highlight was the area where you could assemble your own wine. By mixing Cabernet Sauvignon, Merlot, Cabernet Franc and Petit Verdot from different vineyards, in different blends you could experience first hand how you can control the taste of a particular vintage by playing around with the blends.
Our dinner table was an interesting mix of French, Swedish, Italian and Dutch (us) people. The main course was a succulant veal steak paired with Pape Clement 2007.
Cheval Blanc Vertical
Part of the launching festivities of Le Pan they organized a vertical tasting of 6 vintages Cheval Blanc. Any amount of Cheval Blanc already is a treat, let alone 6 under direction of Jeannie Cho Lee and wine maker Pierre Lurton. The tasting was conducted in pairs of 2 which made it possible to compare vintages with similar characteristics. First flight was 1998 vs 2001. Then we had 2004 vs 2006 and finally 2009 vs 2012.
After 3 days of wine sampling and fine dining it was time to travel back to the Netherlands. With the amount of wine tasted, it was good to return to normal life and stay on water for a few days until the weekend tasting!